Nurture Your Customer
Journey Intelligently.
Intelligent omnichannel communications platform nurtures leads into scheduled calls, ensuring a quality customer journey and marketers lead return.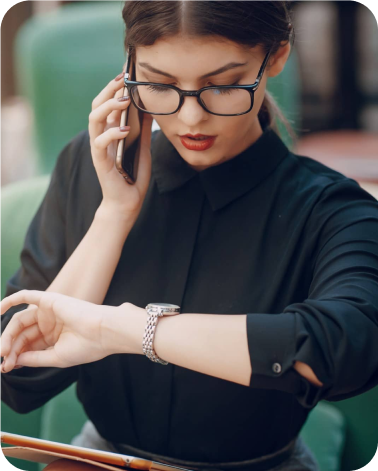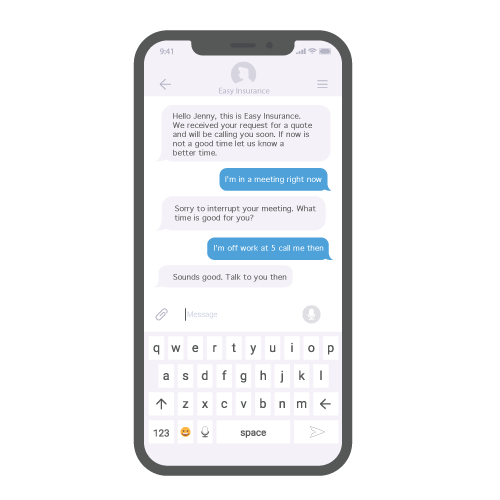 Global Campaigns Since 2017
Over 450+

Thousand
AI SMS Conversations
And Counting
Give your customers the power to choose how
and when they communicate.
Drive Conversions With An
Advanced

Omnichannel

Strategy.
AI SMS
Text messages will nurture leads into scheduled calls. Our AI will handle all incoming messages and schedule a call appointment.
Human Call
Set a programmatic human touch to your campaign to ensure high intent lead conversion.
IVR Call
Call automation engages low intent leads and follow up sales cycles efficiently.
AI Voicemail
Advanced VM detection system delivers accurate messages with visual click to call back.
QR Code
Prepopulated SMS messages scanned via QR code schedule call appointments via AI SMS phone number.
AI Chat
Use our powerful A.I. engine on popular chat services to increase engagement rates.
Our

Features
Give your customers the power to choose how and when they communicate.
Call Generation
Calls can be generated from live transfer, key press transfer or sms scheduled call.
Automation
Automation can be implemented to achieve scheduling calls, customer responses, follow up reminders and immediate call requests via SMS.
AI Sales Assistant
Train your AI sales assistant system to represent your organization/campaign with a personal touch.
SMS Marketing
Leverage the most effective communications marketing channel with intelligent sms that drives scheduled appointments through fluid conversations.
Advanced Reports
Optimize campaigns based off of advanced reporting data, we will show you the performance metrics to look for and how to implement best practices.
Easy to Use Console
The robust and easy to use console gives marketers the power to make dynamic changes on the fly.
Sales/Service Engagement
The platform was designed for sales automation but can also be used for customer service communications, each system can run as many campaigns as they wish.
API Connections
Our Zapier app integration allows us to plug into any CRM, dialer or lead management system.
Phone Numbers
We specialize in 10DLC phone number marketing, but also can provide short code or verified toll free. Our team will help register your phone numbers for use case.
SMS Polling/Survey
Gather audience sentiment feedback with advanced polling and sms engagement reports.
Campaign Management
Platform management tools allow marketers to make campaign adjustments quickly and easily at anytime.
Turn Key Templates
Our team of industry experts will build your campaign with the latest best practices/engagement strategies for your vertical and marketing objectives.
Pay As You Go Pricing
Simple pay as you go pricing for usage based on performance is the easiest way to account for marketers costs.
Split Testing
Advanced A/B testing controls and reports allows marketers to test content, strategies and cadences.
---